LOVE NEVER FAILS! 1 Corinthians 13:8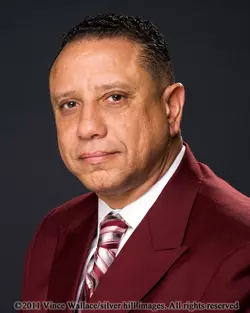 The Testimony of Pastor Robert H. Scales, III
Pastor Robert Scales of Nashville, Tennessee was a former alcoholic and drug addict. While in a drug treatment center, he called on the Lord Jesus to come into his heart and change him. He was instantly delivered from alcohol, crack cocaine, gambling, robbing and stealing.
Pastor Scales was called into the ministry on February 7, 1989. The Lord Jesus told him to quit his job and follow Him. Since that day, he has been full time in the ministry as an evangelist, traveling to other countries, churches, jails, and prisons. He also operates in the office of the prophet—one who gives revelation of how Jesus loved us on the cross and how to live in that love everyday.
Pastor Scales was a faithful follower of the ministry of Bro. Kenneth E. Hagin from 1990 until Bro. Hagin went home to be with the Lord.
In 2002, the Lord Jesus called Pastor Scales to start Jesus is the Answer Church, which now meets in Watertown, Tennessee. Instead of churchgoers, Pastor Scales is raising up disciples—followers of the Lord Jesus that do exactly what He says and never argue against what they are told by Him. Pastor Scales teaches the New Commandment, John 13:34, how Jesus loved us on the cross and how to live that love toward one another. It is a message that will change people's lives forever!
Rev. Scales' First Interview with the 700 Club